Van Gogh's Room In Detail
Tuesday, June 16, 2020
It is nearly midnight. Dark out. Someone is setting off fireworks. In the house very quiet. I think of Van Gogh, to whom it was important to have these few rooms, with enough room for him to paint, and for Gauguin to come and be sheltered, these rooms in the yellow house in Arles.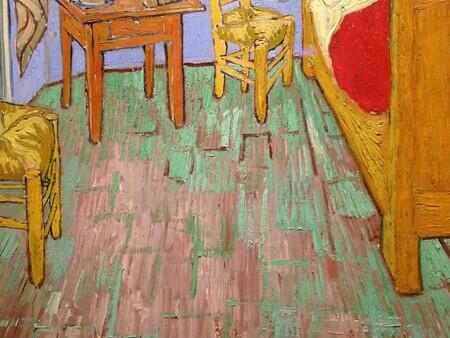 He had been working so hard in the Midi, struggling to anchor his paintings so they didn't blow away in the mistral. He wanted to reach an understanding of the landscape that the greatest work, especially work from Japan seemed to him to have. "All my work is in a way founded on Japanese art." [Dear Theo: The Autobiography of Vincent van Gogh, ed. Irving Stone with Jean Stone.]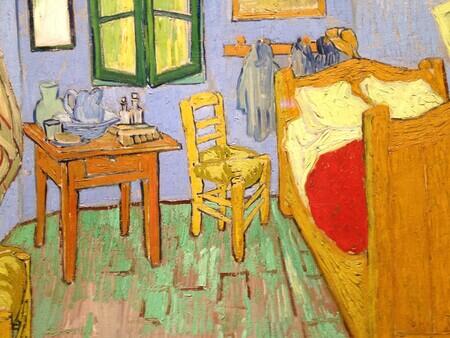 And he was searching for an expression of color. He recalled the work and convictions of Pissarro and Cézanne. "What Pissarro says is true: You must boldly exaggerate the effects either of harmony or discord which colours produce; exact drawing, exact colour, is not the essential thing because the reflection of reality in a mirror, if it could be caught, colour and all, would not be a picture at all, no better than a photograph."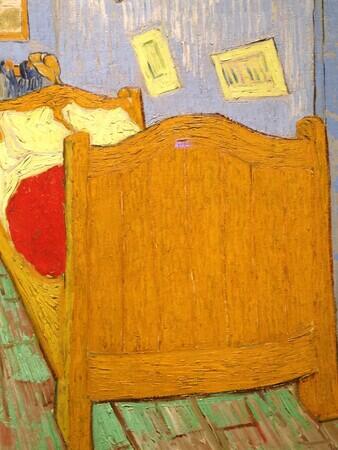 When he painted a first version of this bedroom, a work which is now at the Musée d'Orsay, he wrote to his brother."It's just simply my bedroom, but colour is to do everything, and giving by its simplification a grander style to things is to be suggestive here of rest or of sleep. In a word, to look at the picture ought to rest the brain, or rather the imagination."
Some things were quite different, by the time he painted the painting pictured here, which he did a year later.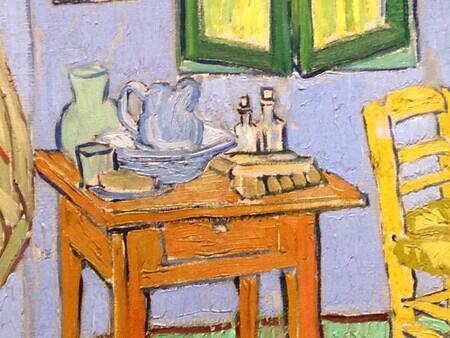 But the colors are like what he wrote about. "The walls are pale violet. The ground is of red tiles. the wood of the bed and chairs is the yellow of fresh butter, the sheets and pillows greenish-lemon, the coverlet scarlet, the window green, the toilet table orange, the basin blue, the doors lilac. The broad lines of the furniture again must express inviolable rest."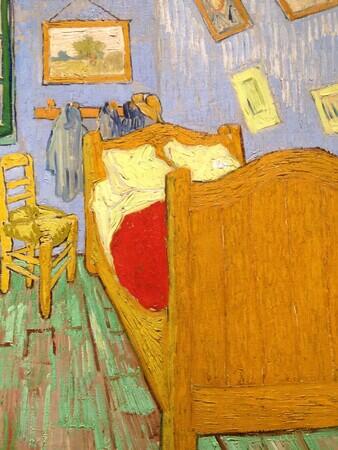 At night it is so easy to feel low, even despairing. Go to bed, we tell each other. I remind myself, even the most discordant and exaggerated colors may be a structure for rest.