Mondrian Trees Reflected
Tuesday, May 19, 2020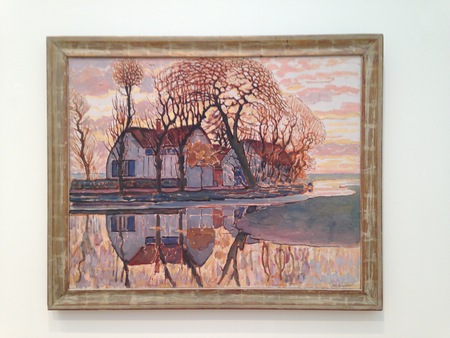 This entry was written for, and is up today at, zoeryanprojects, more information below.

**
I walked by this Mondrian one day at the Art Institute, just wandering with a friend.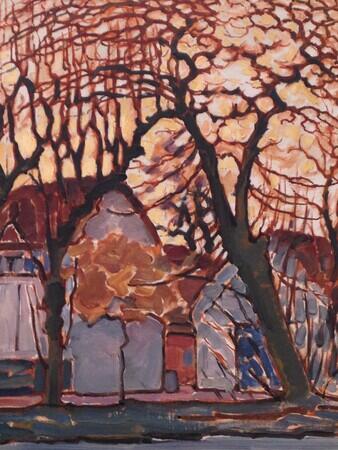 I am tall, and she is taller, carries herself like a long line and speaks in lineated prose, and, although she was in another room when I happened on this painting, the elongation of space was a part of my impression.
I first became aware of the significance of trees for Mondrian at the great MoMA retrospective, which I am surprised to realize was in 1995-1996. Its insights have remained quite present for me.
In that show, I felt you could watch Mondrian working through trees to come to the abstraction that mattered to him. He painted trees often, and often reflected in water, a common sight in the watery Netherlands.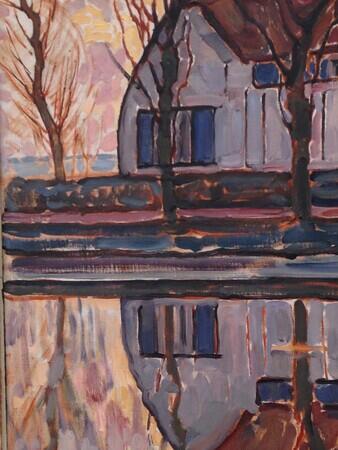 And the lines began to come apart. He got something crucial from a Picasso and Braque exhibition in 1911, but it also just came from working with trees.
This painting is a bit later, 1916, perhaps more representational then some of the work he was then doing, but, the way he has chosen to make a painting here, the vibrant possibilities of abstraction run all through it.
I love the reflection, how the house and trees in the water may give a deeper understanding than the house and trees in the air.
And the lines, the thick-knotted lines.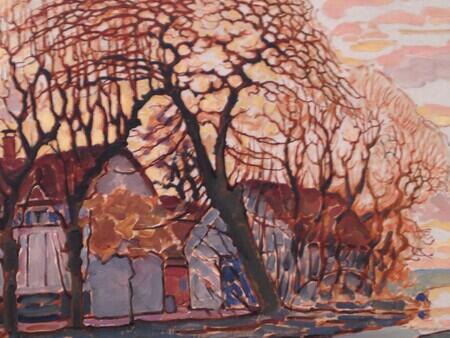 Zoë Ryan, Curator of Architecture and Design at the Art Institute of Chicago, is collecting reflections by people from Chicago and beyond on works in the Art Institute's collection. I was delighted to contribute this entry. zoeryanprojects is on instagram at zoeryanprojects, on twitter at @zoeryanprojects.