Come and read Mansfield Park with me this September at the 92nd Street Y
Thursday, September 2, 2021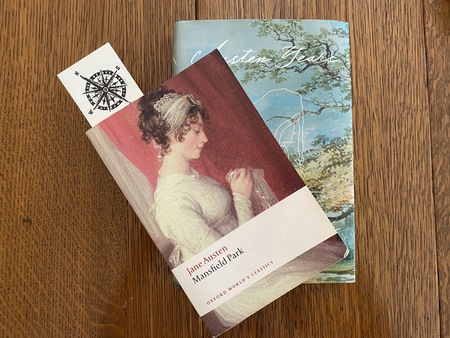 Please come and read Mansfield Park with me at the 92nd Street Y on three Mondays this September (September 13th, 20th, 27th). The events support the 92nd Street Y, which graciously offers my former students a $15 discount off the regular ticket price (message me for code).
Ticket purchase here.
Course Description:
Mansfield Park in September
Neither comedy nor tragedy, Jane Austen's most difficult novel, Mansfield Park, is a history, the study of a place and an inquiry into art and artifice. Fanny Price comes to Mansfield Park when she is just a child, moved there by an imperious uncle and aunt. She has the sensitive eye of the shy outsider, and no one knows the place better than she. Mansfield Park stands for so much: for the possibilities of education, religion, theater, and also for capital, injustice, the limited chances of women, and poor relations, for oppression. For modern readers, Mansfield Park has become intensely interesting after the work of Edward Said, Paula Byrne, Brian Southam, Margaret Doody and others has opened up what Fanny might mean when she questions her uncle about "the slave trade," that supports Mansfield Park. At a time when many of us are looking at history and empire with new questions, join Rachel Cohen in reading Jane Austen and Fanny Price immersed in the complicated history of their time, so deeply imbricated with our own.
Class meets Mondays: September 13, 20, 27.