Morisot, Occasionally
Friday, May 15, 2020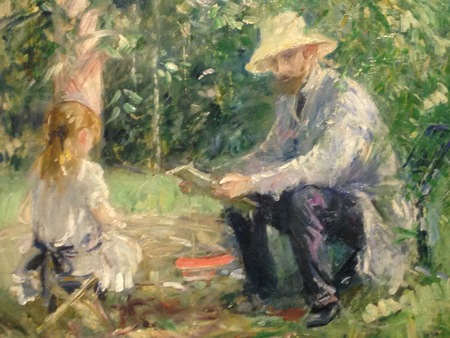 I went to Québec City in the summer of 2018 to cover Berthe Morisot: Woman Impressionist. I had never been to Québec City before, and I had not been away from the children for two nights in a row. Our daughter was then six, and our son three and a half.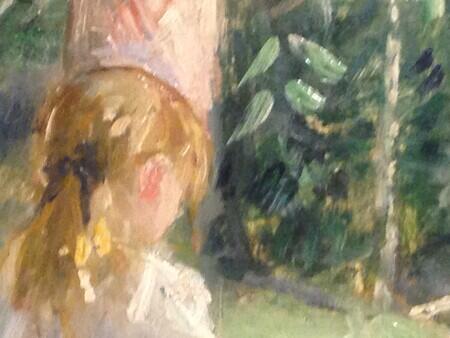 Both Québec City and the Musée National des Beaux-Arts du Québec (MNBAQ) were built with French models in mind, and then also built to be of a different place. So the buildings and collection assembled into the MNBAQ are connected to European museums, but are substantially built around the work of Inuit artists from the far north of the continent and of other artists working in Canada today and in the last century, and, in the city, the winding stone streets and battlements recall Normandy, but look at the Atlantic quite differently.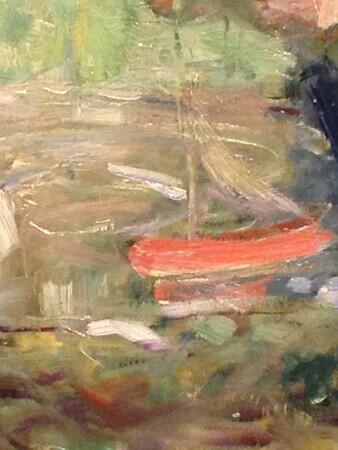 I did things I used to do all the time, and hadn't done so much of in recent years. I walked far, stood long hours in the museum, sat outside alone at a café. I was interested in my own thoughts, and I was bored by them. In this environment, it was possible to remember both the pleasures and failures of an old life, and to respond to a vigorous and interesting contemporary situation. Morisot, I thought, might have found it interesting to see her work in a place that drew on France and was not France. Just far enough away, just near enough by, to make space for reflection.
**
One of the paintings I photographed most in the show was this one that Morisot painted of her daughter and her husband in 1883.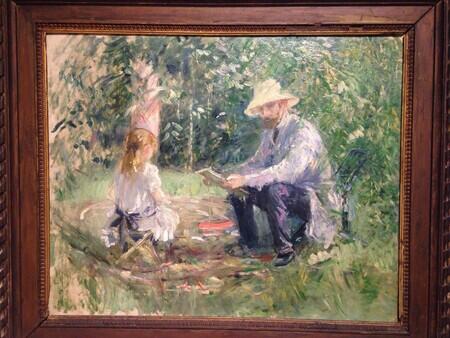 Her husband was Eugène Manet, it seems necessary to add immediately, brother of the famous painter Édouard Manet and himself a very fine painter, who was not interested in exhibiting his work. The daughter was Julie Manet, who would grow up to be a part of a rich cultural life, and important in establishing the legacy of her mother and of other painters. A quality of sustaining attention would already have been perceptible in the child, and to the child.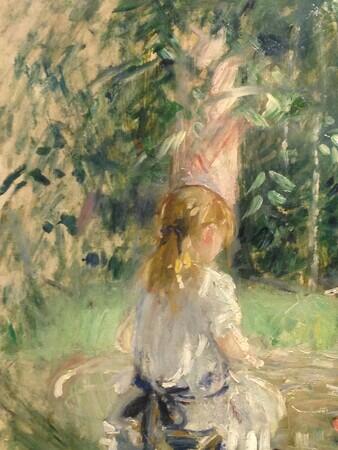 I loved the intimacy and directness of the painting – him facing the painter, her facing away. Their world, their world together. How it was just right for them is there in the painting, though no one else would live within it as the three of them had.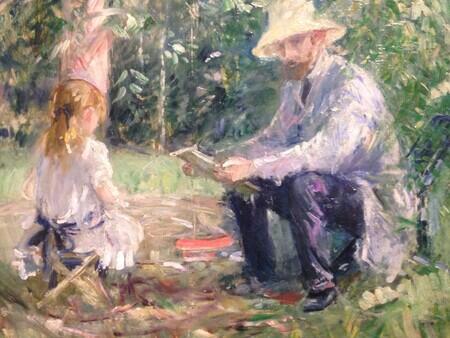 I loved the freedom of the paint – the radiant boldness of the little girl's dress, the dash of rose-orange in the toy sailboat, and especially the leaf or two that reach over his shoulder.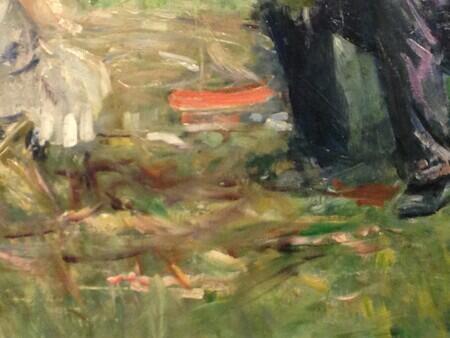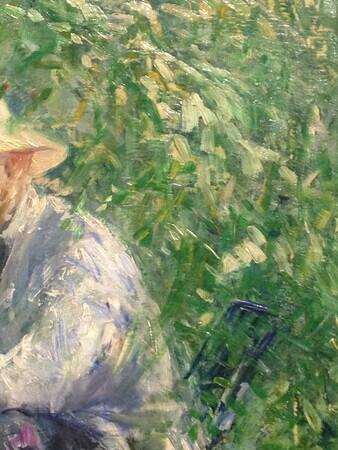 I went to the show three times, and for most of the paintings, I photographed them only once, but I made two complete sets of images of this one, beginning with the painting in its frame, and taking a dozen details. This morning it interests me that several of the pictures from the second set are sharper, as if, overnight, I had come to a clearer understanding of the painting, present when I saw it again the next day, but that some, both of the details and the whole, is best captured in the pictures I made first. A continual back and forth, shifting perspectives.
**
When the four of us get up in the morning, and go to the kitchen and begin the day, I often choose our coffee cups out of hopes for what the day may be like. This morning, for M, I picked a mug I brought back for him that says Québec City in ornate black letters on one side.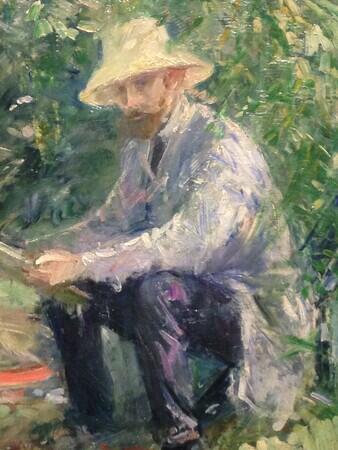 for Matt Boyle
Late Manet
Frederick Project: Unfinished
Sunday, March 29, 2020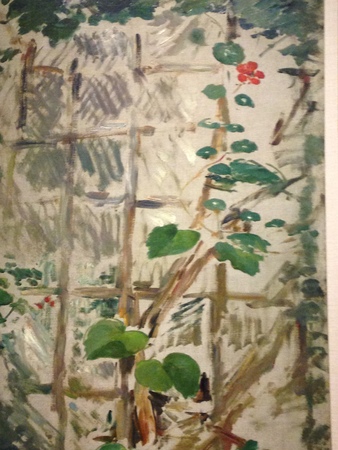 Last summer, the summer of 2019, the Art Institute of Chicago had a Manet show, Manet and Modern Beauty which I reviewed for Apollo Magazine.
The paintings in the show were mostly from the late 1870s and early 1880s, a period when Manet's touch and palette were lightening, he was interested in flowers and fashion, and he was also dying of complications of syphilis. Thus the tone was an odd combination of lightness, fluidity, melancholy, and decay.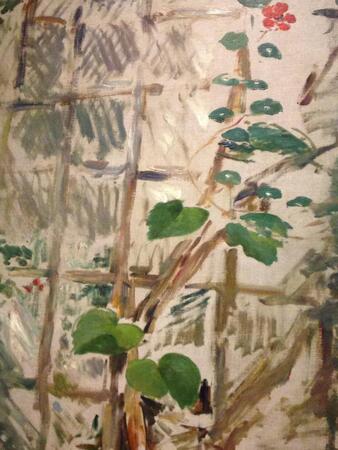 It was a very sad show. I had not realized that Manet was only fifty-one at his death, and he had not been one of my favorite painters, more a painter whose accomplishments and influence I recognized, so it had never really occurred to me to wonder what more he would have done if he had lived through the 1880s and 1890s when many of the paintings I love best – by Cézanne, Morisot, Monet and Pissarro – were made.
This painting, Morning Glories and Nasturtiums, 1881, from the McNay Museum of Art in San Antonio, was left unfinished, or was finished in a radical way, with areas of canvas still open and showing through. It leaves much to the imagination. To my eye, it is more like a sketch of thoughts and intentions. Ideas about the meaning of plants and the space around them.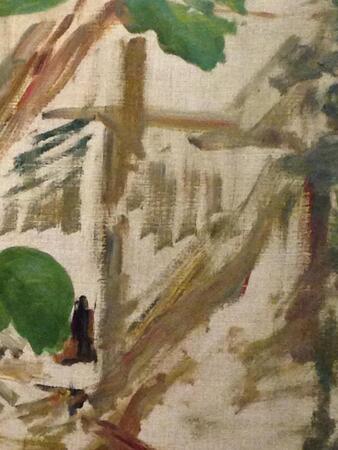 In the show, it was in a gallery with many beautiful letters that Manet wrote to his friends as he was increasingly confined by his illness. He decorated these with water colors of flowers, fruit, bees.
Here is a letter that, in palette and meaning, seems related to the Nasturtiums of 1881. The letter has a watercolor of a horse chestnut. Manet had sent it to Marthe Hoschedé, the year before, in 1880. It belongs to a private collector.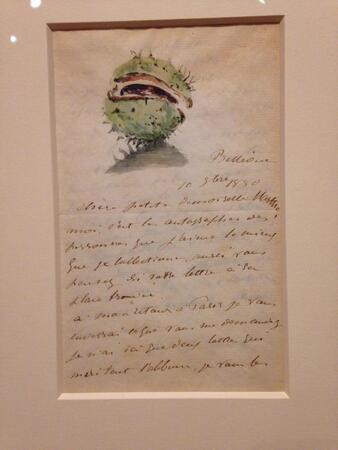 Marthe's father Ernest Hoschedé had been a very important art patron for Manet and others. Ernest Hoschedé went bankrupt in 1878, and moved his family in to a household with the painter Claude Monet and Monet's family. Monet's beloved wife Camille died the next year, in 1879. By the time this letter was sent to Marthe Hoschedé, her mother Alice had formed a new household with Monet and all of their children.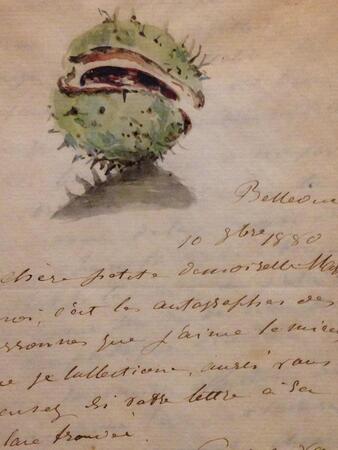 Layers of death, resilience, odd greens, empty spaces around them.