Pissarro and Public Spaces
Frederick Project: Commons
Saturday, March 28, 2020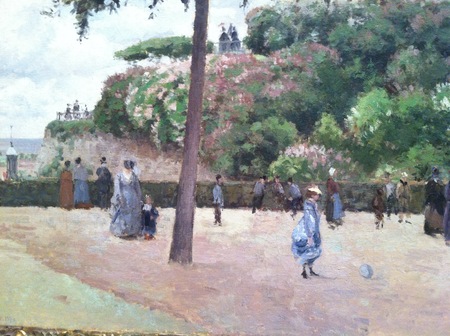 Yesterday in Chicago the lake front and many of the public parks closed. A day or two earlier, there had been a beautiful warm day, and too many people went out to the places we always go to. Jackson Park was closed, too, where the children and I have been going to keep track of spring, and to run around the perimeter of what they call 'the circle garden.' This morning, I am thinking about the relationship between museums and public parks, places whose colors we see, year in and year out, changing and constant.
Camille Pissarro was one of Impressionism's great painters of urban spaces – streets of Paris seen from a balcony in snow, on days of parades, traffic circulating, barges at work along the river. There is a wonderful book about his work on city life, the monograph from an exhibition, The Impressionist and the City: Pissarro's Series Paintings, by Richard Brettell and Joachim Pissarro.
This morning I happened upon a few photos I took of a Pissarro that's at the Metropolitan Museum of Art, The Public Garden at Pontoise, 1874. This beautiful space is connected to the person walking through it, her dress and the feet we can't see in the upper right.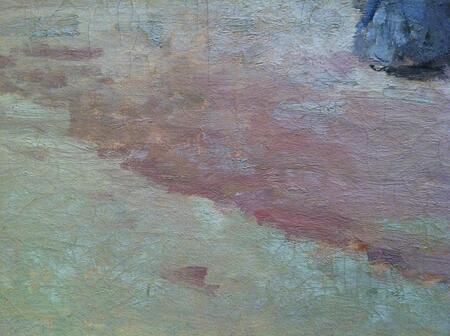 Pissarro was, to my mind, the most radical person in the Impressionist group. Born to Portuguese-French-Jewish parents on St. Thomas, which was then the Danish West Indies, living in Venezuela, then in Paris, a figure whom many historians think held the French Impressionists together, by the breadth of his vision and the kindness of his heart, an appreciator of all their individual talents, probably the one among them with the deepest commitment to portraying working people, the mentor Cézanne needed in the period he most needed it, going ahead into neo-Impressionism with Georges Seurat and Paul Signac, writer of beautiful letters to his friends and his children, a person I have sometimes wished to write a book about.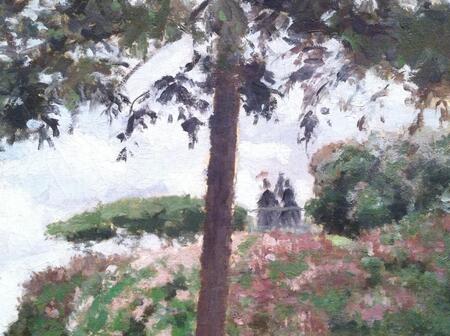 This is just spring, taking the air on a simple day in Pontoise, one hundred and forty-six years ago. I last saw it in the fall of 2013, on an overnight trip to New York without our daughter, then one and a half. I missed her physically, missed the stroller I would have been pushing had she been there.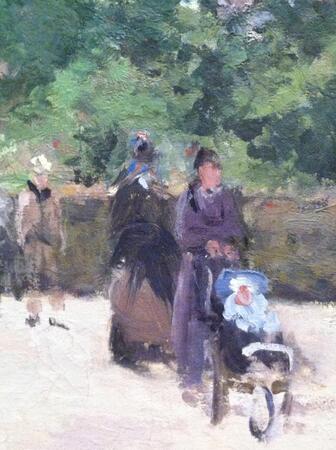 This morning I miss our parks through the children, the way the tree bark feels under their hands. This will be such a different spring than any other we have had. Without the places of common discovery.
Frankenthaler Woodcut Color
Frederick Project: Colors and Collaboration
Friday, March 27, 2020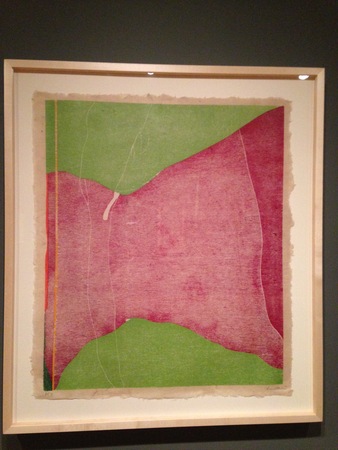 Helen Frankenthaler (1928-2011) worked with many kinds of material. Two springs ago, the Art Institute of Chicago held a show of her prints: Helen Frankenthaler Prints: The Romance of a New Medium. I went a couple of times, and once took our daughter, for whom colors are living presences.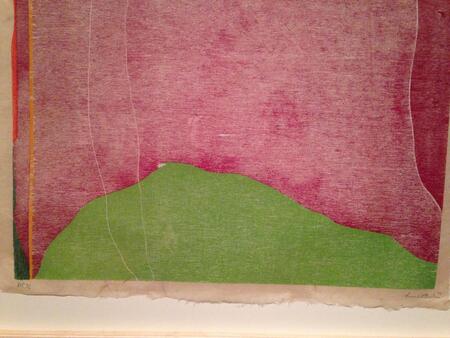 Frankenthaler started working seriously as a high school student, with artist Rufino Tamayo as her teacher. Tamayo, born in Oaxaca, painted in an abstract style, and was influenced by surrealism. Octavio Paz said that to say in one word what distinguished Tamayo's work from that of his contemporaries was to say "sun." Tamayo once told an art critic that using fewer colors increased the possibilities of those colors you used.
Frankenthaler began printing in 1961. She worked at a print workshop on Long Island called Universal Limited Art Editions (ULAE) that had been founded by Tatyana Grosman. Artists whom Frankenthaler was friendly with, Grace Hartigan and Larry Rivers, persuaded her to try the medium out. Together with the various master printers who were her collaborators, she printed seriously for the next seventeen years.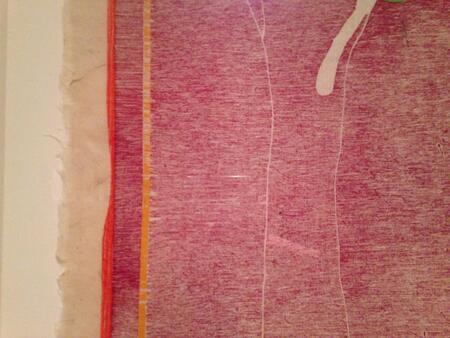 This one we've been looking at is called Savage Breeze. It was hard to get, she said, the hardest print she ever worked on.
Savage Breeze was printed by Bill Goldston and Juda Rosenberg. Pulling prints is extremely technically demanding and printers play a central role. In Japanese woodblock prints, the printer was always acknowledged as a fellow creator, as were those who carved the wood blocks. Mary Cassatt and Edgar Degas both worked with master printers. When I saw the Frankenthaler show, I was delighted by the little handwritten notes from her to the printers on certain draft prints, explaining the effects she was hoping for.
Color is not a given. A long process of trial and error. Savage Breeze began as Vineyard Storm.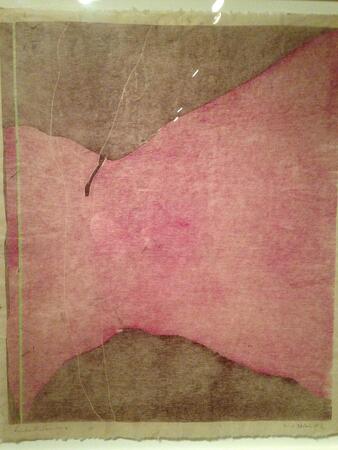 And even once she'd moved from brown to green, the colors still didn't look right. The wall text had a nice quotation from her:
Savage Breeze went dead like a lead balloon. So after many tries, I finally said, let's scratch it. I was almost exasperated. I couldn't get the light I desired. I knew the drawing was right. I knew the scale was right. Then I thought—why don't we whitewash the paper first and then print the other colors I'd mixed over it. We did. And it glowed.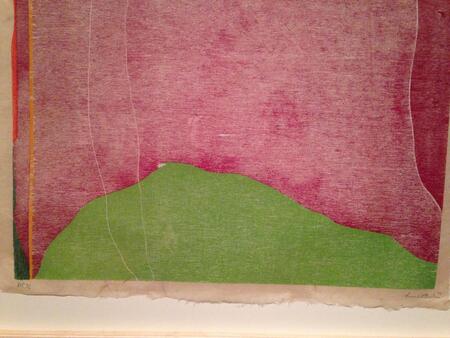 But the composition, the areas of color, still didn't work. They tried a darker burgundy block over the green, but Frankenthaler didn't like the result. In some places, she told them to cut back the burgundy block, and made crayon marks to show where. The cut away areas showed white in the final prints. In another spot, she attached a little green square of paper to show how she wanted it to look – color as edit.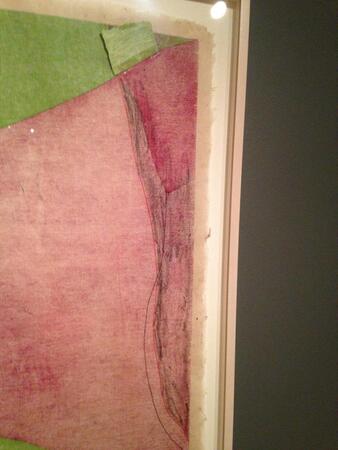 Here in Chicago, the day began with a thick fog and still there seems a layer of gray cotton over the trees and houses. We are waiting, so intently, for spring. Wash, pare, wait, pull the sheets again.
For Tara, sheltering on the Vineyard