El Greco
Morning Search
Tuesday, January 21, 2020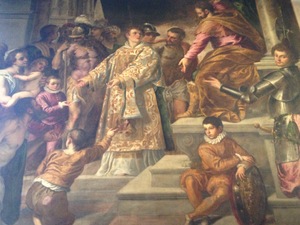 This morning, the urge to draft. Paged through some photos from the summer. A blurred and distorted picture, from inside a church in Venice.
Had I seen this painting? By the other photos, it must have been from San Giacomo dell'Orio, across from the apartment where we stayed. But I could not recall it. So beautiful, though, and familiar as if through other paintings. The colors and tones like Veronese, mauves and golds. I had taken a picture of the diagram the church provides of its riches. There were two Veroneses, able to find pictures on-line, no, not those.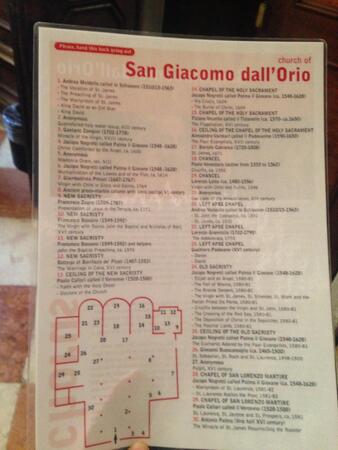 I went to the church several times, like a small museum, so close, took S with me once. I went especially for the Lotto, which I loved and was thinking about. But this other painting, so striking to me now, but I can't remember why I noticed it.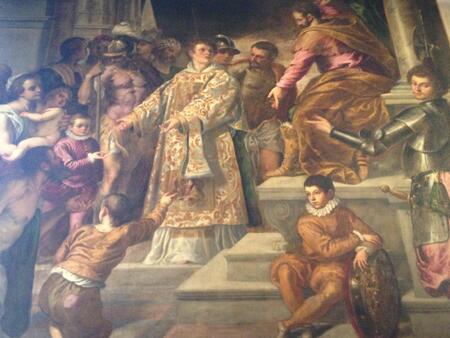 The child with its hand out, pointing, indicating. Another child I have looked at often, in El Greco's The Burial of the Count Orgaz. And the face of the young man in richly embroidered robe.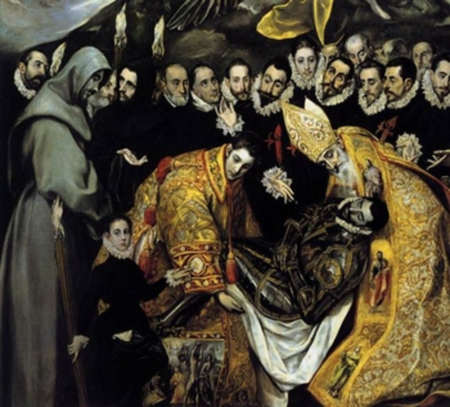 Consulting the church card again, I see there are a great many Palma il Giovanes, and I try searching that way. It comes up. St. Lawrence Giving the Wealth to the Poor.
Can see so much of what El Greco admired – seems he must have seen this painting, completed between 1581 and 1582. But no, he arrived in Spain in 1577, so it is just a shared development, both Palma Il Giovane and El Greco using what they had learned from Titian, Tintoretto, Veronese. But the verticality. The sense of those higher up gesturing downward.
The white ruffs around the faces of the children, and their somber attention.