Bomb Magazine Interview with Joshua Rivkin
Thursday, December 13, 2018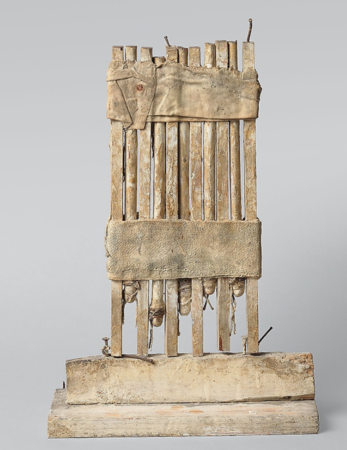 We recently hosted Joshua Rivkin here in the creative writing program's New Voices in Nonfiction Series. I had the chance to spend the afternoon with Rivkin in the Twombly sculpture room at the Art Institute of Chicago and published the interview we did in Bomb Magazine. Our conversation is about having long relationships with artists and museums, about traveling and tracking down, about biographical patterns and gaps, and about bringing back the people who were a part of the life and the work. It is featured here:
https://bombmagazine.org/articles/sculpture-room-joshua-rivkin-interviewed/
Joshua Rivkin's book Chalk: The Art and Erasure of Cy Twombly was this week longlisted for the PEN / Jacqueline Bograd Weld Award in Biography.