Weekend Glimpse: Balthasar van der Ast
Sunday, May 31, 2020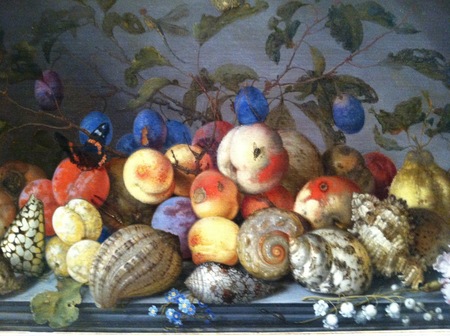 At the Museum of Fine Arts in Boston, this still life happened to catch my eye.
The wall label read:
Balthasar van der Ast
Dutch, 1593 or 1594-1657
Still Life with Fruit and Shells
Oil on panel
Private Collection
The sky is very blue today. We are waiting to understand, waiting for a better world, and my friends come into my mind as if they were nearby.