Beckmann After War
Tuesday, July 7, 2020
Not long after we moved to Chicago, I wrote a piece for the Virginia Quarterly Review's nonfiction instagram project #VQR True Stories. The piece was about Beckmann's great triptych Actors, which is at the Harvard Art Museums, and I was having trouble finishing it, and I went to the Art Institute and happened upon this Beckmann drawing, Birdplay.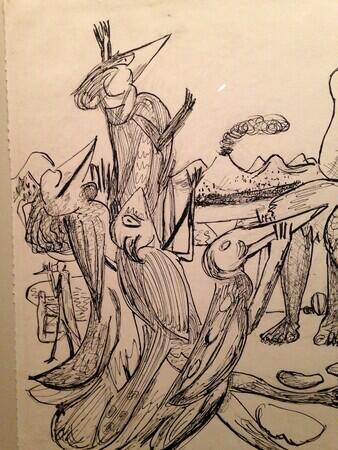 Beckmann had arrived in the United States in 1947. (He had fled Germany for the Netherlands during the war, because he was classed as a "Degenerate" artist.) In the summer of 1949, he taught briefly at the University of Colorado at Boulder, and completed something like 13 drawings.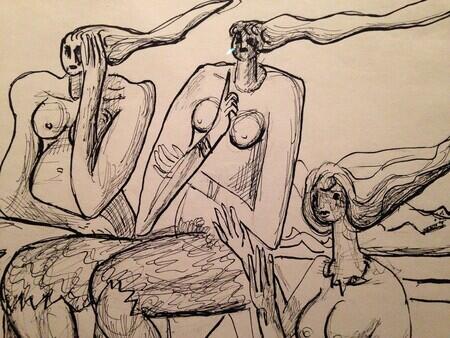 When I saw this drawing, it seemed to me that there was a kind of relief in it, like the laughing and crying you do when something is finally over, something you weren't sure you would ever actually be able to tell someone about.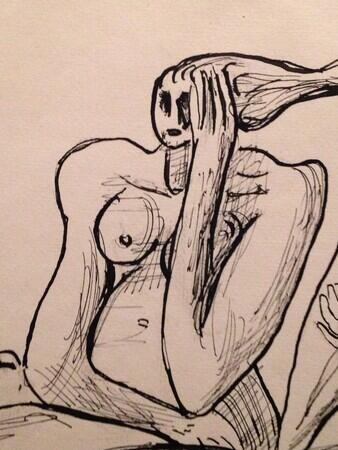 And I tried to write about this play the birds are doing together with the theater that is in the large triptych Actors, which Beckmann painted during the war.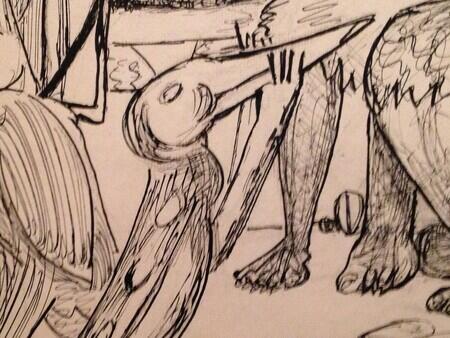 The drawing has stayed with me, and I love to look at it sometimes in the evenings. I love the lines in it, how the feet, claws and toes, are thick and ragged.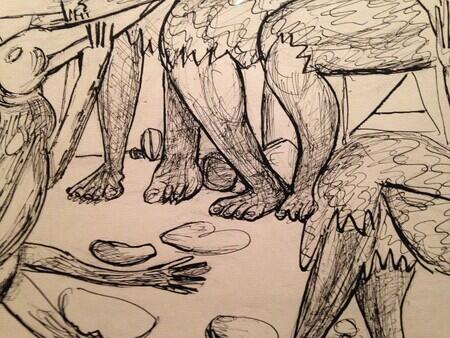 And how, telling the terrible tale, the birds are exultant, uproarious, earnest.