Suellen Rocca, I won't get to tell you this, but I love your work
Saturday, July 11, 2020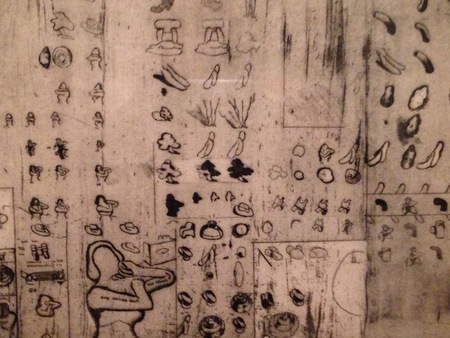 Because she was long based in Chicago and was a central figure in the Hairy Who, Suellen Rocca's work has been on display in different shows at the Smart Museum of Art and the Art Institute of Chicago over the last several years, and I've had a chance to sit with several pieces.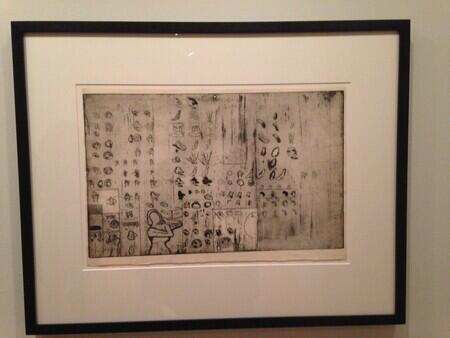 I liked them immediately, the way you like some people the first time you see them across a room.
I heard from people who knew her as the curator and director of exhibitions at Elmhurst College that she was very generous, very interesting. I read interviews that made me like the way she thought about being a mother, being an artist. She said somewhere that some of the things from books and educational materials for children are a part of what she thinks about in terms of form, sequence, scale.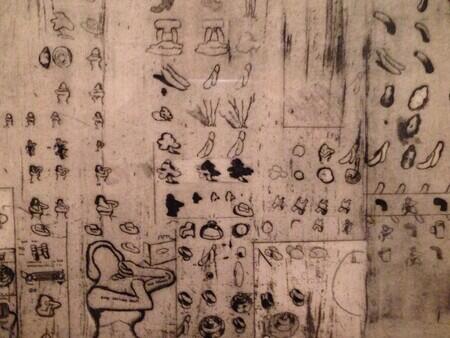 I told myself that I would write a letter of admiration, perhaps figure out a way to do an article about her work.
This evening, scanning through some folders, I came upon this, which I really relished. It is called Bare-Shouldered Beauty, and is from 1967. This is one of a series of states of the etching owned by the Smart Museum of Art. I think it is related to some important paintings from that time, at least one of which has the same title, a title also used in recent shows of her work and essays about it.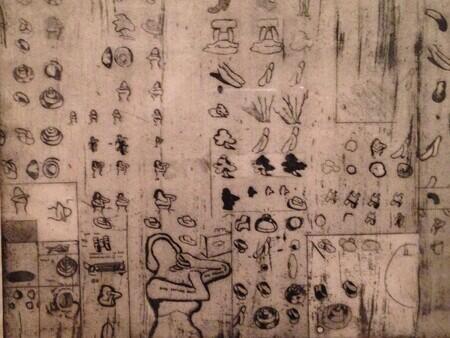 I thought I would post the pictures and went to check a couple of things and found her obituary.
She died on March 26th of this year, just as everything shut down. Her gallery, Matthew Marks, says it was pancreatic cancer.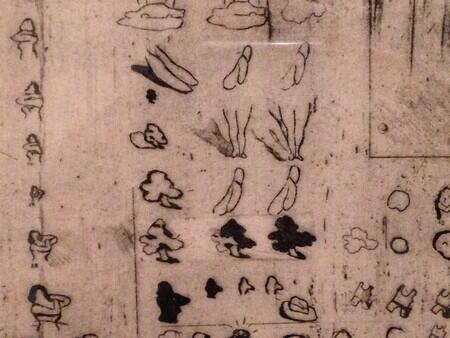 I plan to go on thinking about her work. I feel we are the beginning of a very promising acquaintance and that I will look to her and learn. I really wish I had written the letter.