A Room
Sunday, October 11, 2020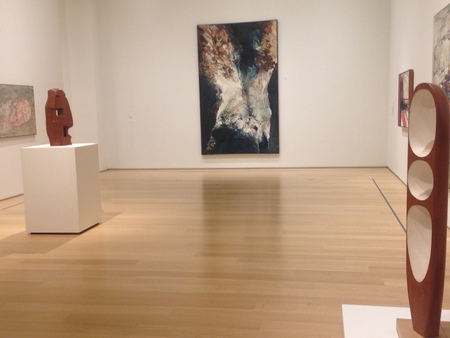 At the Art Institute two weeks ago, I wandered into a room of Abstract Expressionism. Either the arrangement of the space or my mood had changed and it was as if I had never seen any of it before.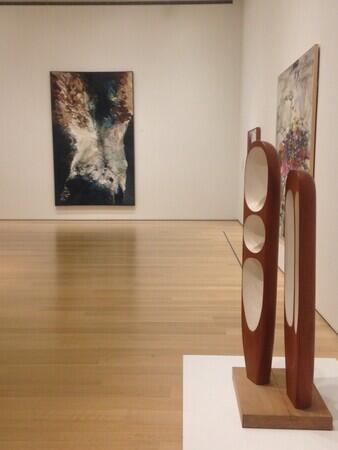 A room at the Art Institute of Chicago with works, from left, by Jay DeFeo, Barbara Hepworth (sculpture), and Joan Mitchell.
In the room, there is a Joan Mitchell, City Landscape, 1955,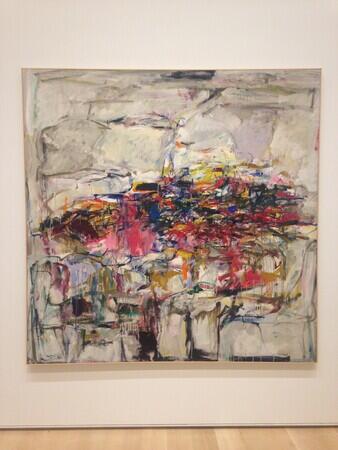 that I wrote about here when we had recently moved to Chicago, and it was just after the 2016 election and I was trying to imagine the future, which is the four years we've just had.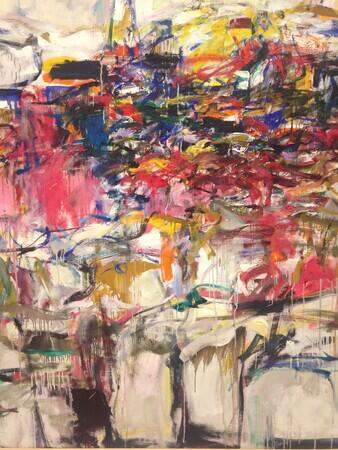 So that was my first friend in the room.
But then, these others, these marvels.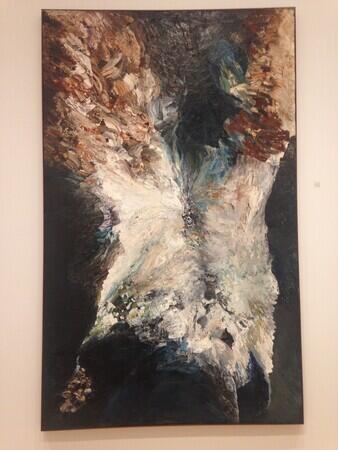 This Jay DeFeo, rising like a great morphic presence. (The Annunciation, 1957-1959)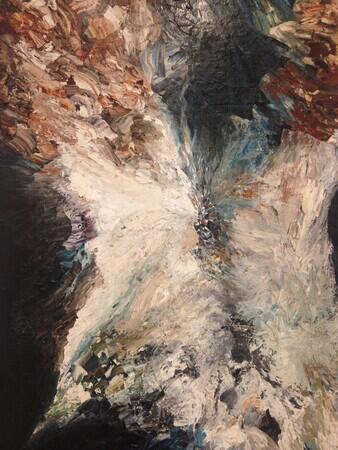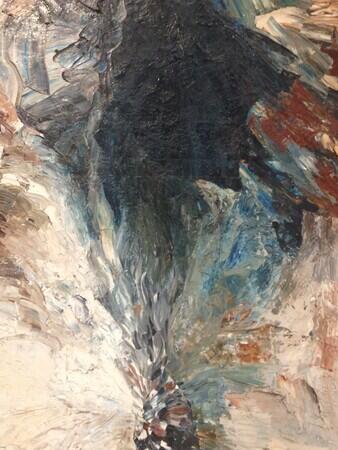 And Sam Francis anchoring the other end in red. Red No. 2, 1954.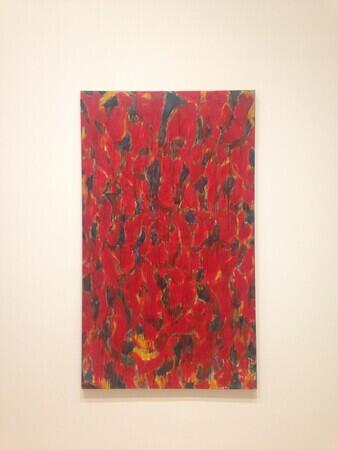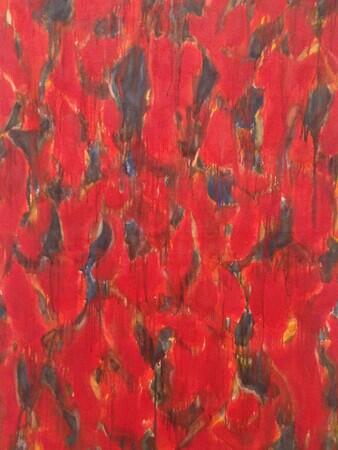 This Pollock – you can see how humane it is when you have also been looking at the DeFeo. Grayed Rainbow, 1953.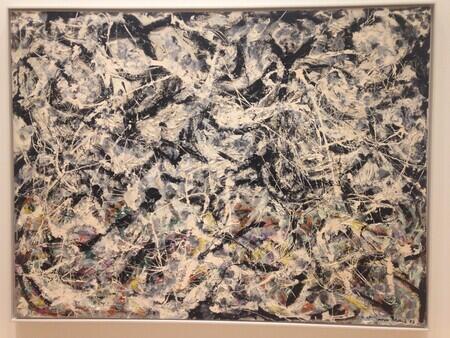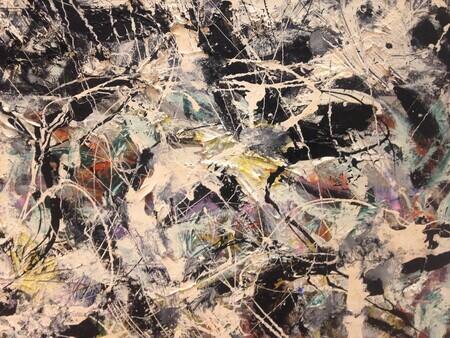 And two sculptures. I didn't know this artist – Saloua Raouda Choucair (Lebanese, 1916-2017). This is Trajectory of a Line, 1957-1959.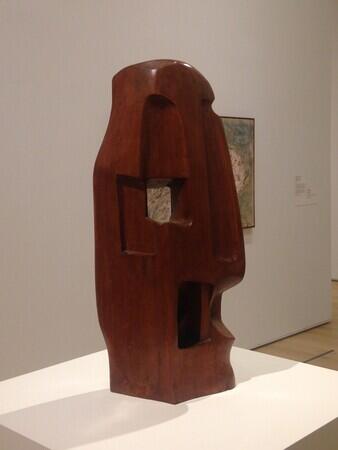 And a Barbara Hepworth, precise and odd. Two Figures (Menhirs), c. 1954/55
I liked the two sculptures together, and with the DeFeo, the Mitchell.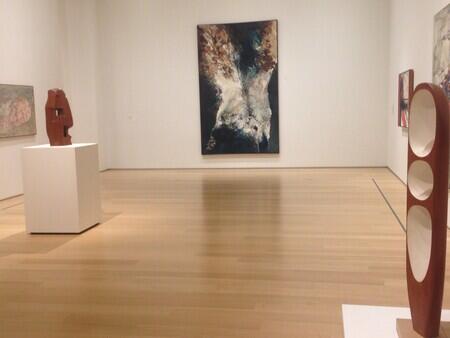 The room could be too many things, but it wasn't. That day, everything harmonized in the spaciousness of one after another, one within another, one through another.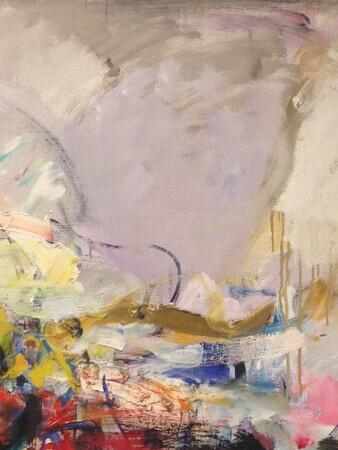 Joan Mitchell, City Landscape, 1955, detail.
I thought how that is almost the first thing lost when you try to return through photographs to a work in a museum. Unless you know the museum very well, you have no idea any longer what it was among, how that made the atmosphere of your response to it. And so I tried, unusually, to photograph and think about the room, the collaboration.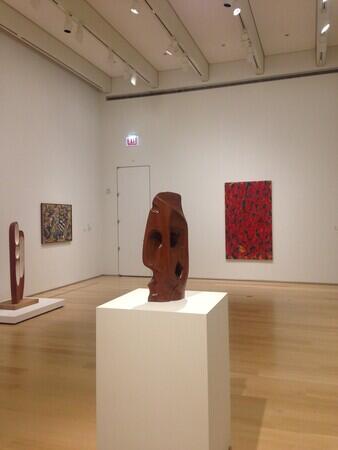 Choucair, Trajectory of a Line with Francis, Red No. 2
Right now, when we see so few people, and are so rarely in a room with several strangers, this room at the museum was like traffic, like dancing, like having a body and being seen. And it was also as if each work were one in a set of beautiful glass cubes that held all the others.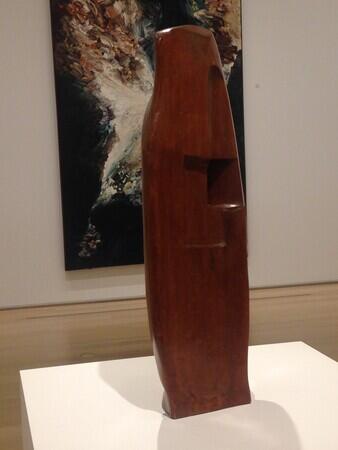 Choucair, Trajectory of a Line with DeFeo, The Annunciation.