Weekend Glimpse Norman Lewis
Saturday, June 6, 2020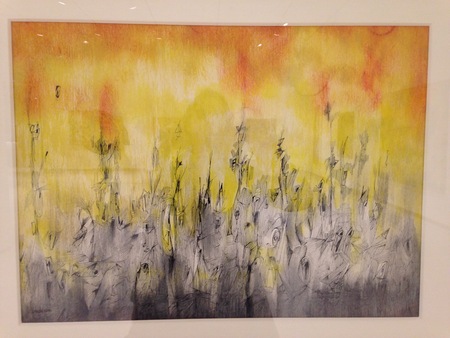 This work in pastel and ink by Norman Lewis caught my attention one day at the Smart Museum of Art.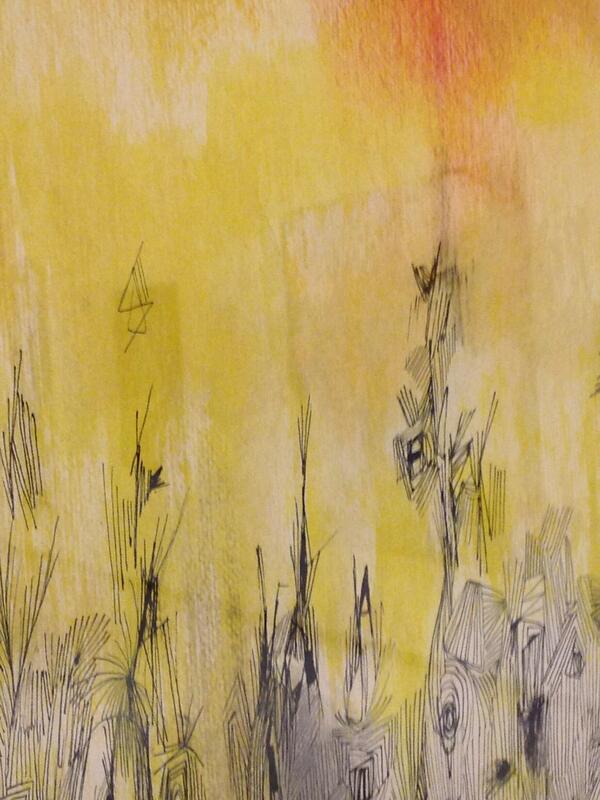 The story wears us down. Lewis grew up in Harlem, his parents were Bermudian, he studied with Augusta Savage. He worked alongside Pollock in the WPA and showed with Mark Rothko and went to the meetings of the Abstract Expressionists, he founded the gallery Cinque with Romare Bearden and Ernest Crichlow, he had shows in his lifetime at MoMA and the Whitney, but his work was not discussed in the official histories of Abstract Expressionism.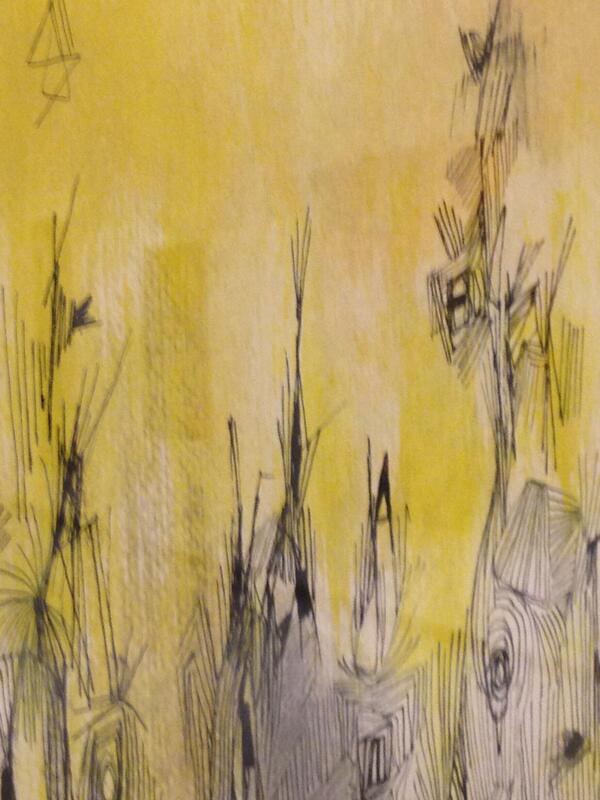 Abstract Expressionism was so much bigger and more meaningful than it was allowed to be.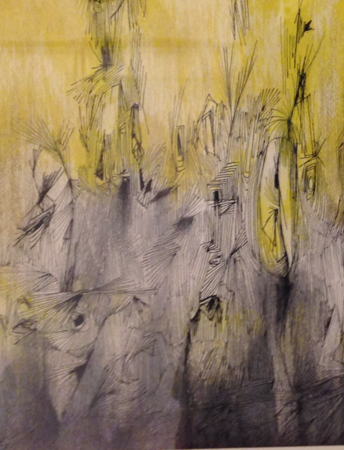 [Photo magnified and cropped]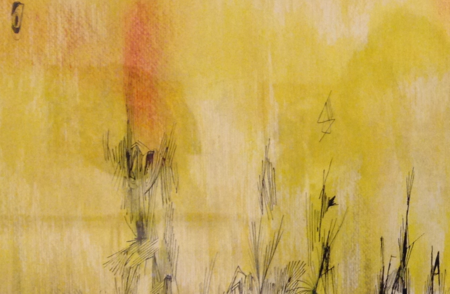 [Photo magnified and cropped]
I saw this work for a few minutes one day -- I loved the feathered density of the lines, and the color that hangs across it like a curtain or a sky.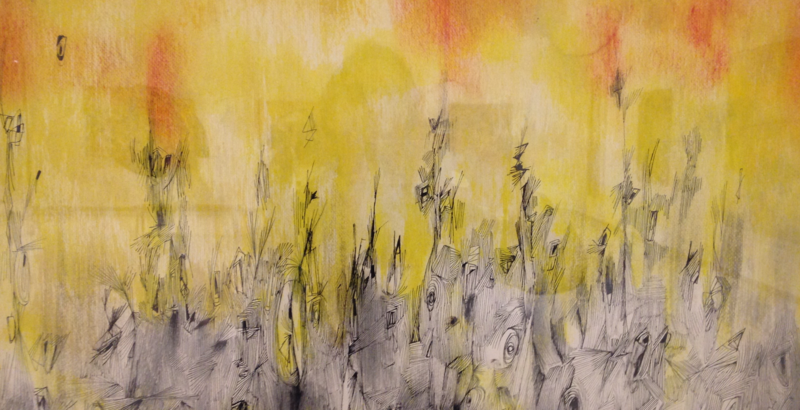 [Photo magnified and cropped]