Vija Celmins Blackboard Tableau #12
Wednesday, March 2, 2022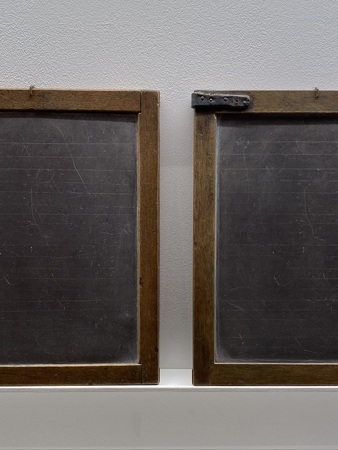 This is Blackboard Tableau #12 by Vija Celmins.
Made between 2007 and 2015, in a process suggested in the wall text: "One found tablet, one made tablet, wood, leather, acrylic, alkyd oil, and pastel." Celmins, born 1938, Riga, Latvia, in another period of trouble.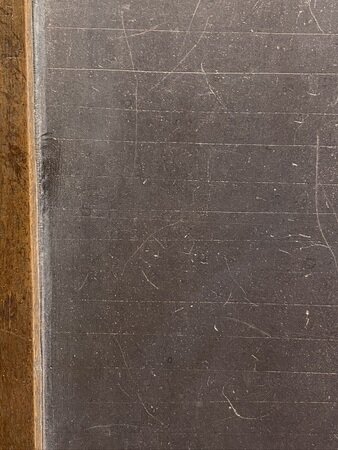 Blackboard Tableau. In trouble, etymology is a refuge, the tunnels behind words going back to shared origins, before this war, and the last one.
Tableau, already by the 12th century in France meant a painting. Related to table and tablet, hence to blackboards and writing surfaces. These surfaces scratched, one by time, the other to match.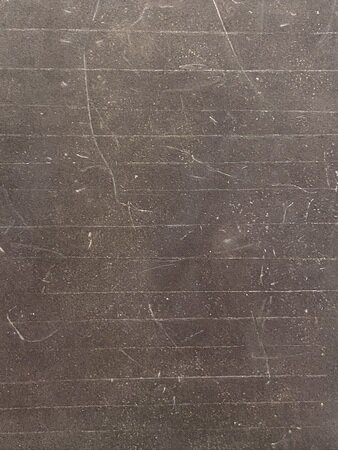 Also tableau – a picturesque or a graphic description – by the 1690s in English, and tableau-vivant, by 1817, as etymonline has it, "person or persons silent and motionless, enacting a well-known scene, incident, painting, etc."
In Vija Celmins pair of blackboards are they the silent and motionless, and what well-known scene do they enact? Is it painting itself they are enacting, in their awkward frames, side by side on the wall?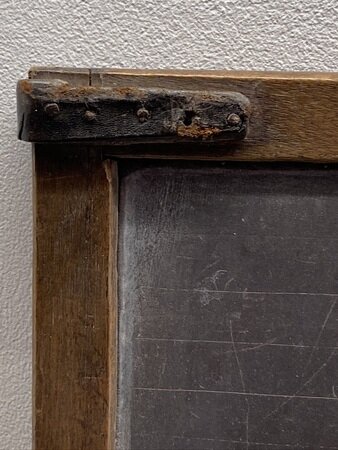 When I saw this work, in Cleveland in January on a dark and frustrated day, I was fascinated by the two leather straps in the upper left corners, with their rusted small nails holding them on to the wood. One had cracked and busted, one had been made to look worn. I thought the one on the left looked like the found, the one on the right, the made. In either direction, though, I loved the artist's close looking that then asked mine, and the improvisation. The scratches on the blackboard surface seem almost impossible to distinguish. But the leather is worn differently, is another form of aging that will not take the same form twice.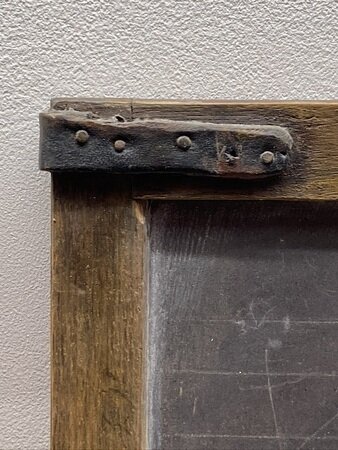 Surface of blackboard, suggestion of chalk and chalk dust, one texture leading ineluctably to the other, language rubbed away.
Mind to Kemang Wa Lehulere (born Capetown, South Africa, 1984, under apartheid), exhibition at Art Institute of Chicago summer 2017. Wa Lehulere frequently uses old school desks and blackboards, taken apart and reconfigured materials of children's school rooms. Language of state, innocence and experience. Again the blackboards stage. Word "instruction" often used about Wa Lehulere's work, forced structure of language, frame around blackboard.
In war, minimalism. Because only time for flat bread. Because it concentrates time and the mind.