I just had time
Thursday, November 19, 2020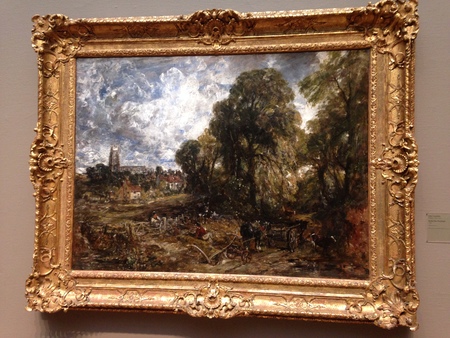 The Art Institute of Chicago is closed again, but I was able to go, almost every week, for nearly two months.
And, I fell in love with a painting.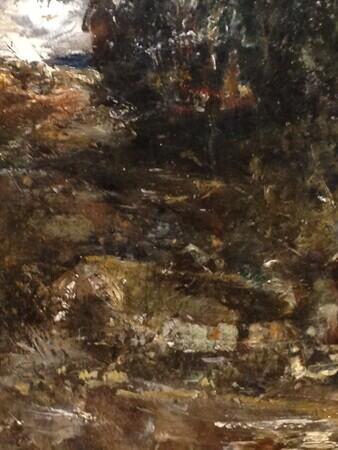 I didn't know it was there. The last painting by John Constable, completed in 1836, Stoke-by-Nayland.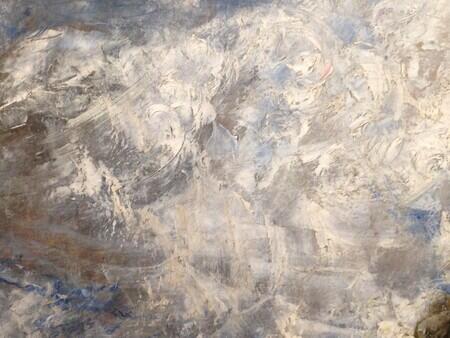 It is still so early in the acquaintance, but, because of the circumstances, I do think I had accelerated attention.
In the beautiful opening of Mark Doty's Still Life with Oyster, a book I have read and reread, the writer sees a 17th century Dutch still life, is filled to the brim with it, falls in love, more than that, he says, comes out on to the steps of the Metropolitan Museum of Art and carries the warm suspension of the painting and the museum into the cold winter air and loves the world. Doty himself was I think reading and rereading a very brilliant and disruptive essay by Zbigniew Herbert from Still Life with Bridle about being summoned and sharpened by the one remaining painting by Torrentius, an event that occurred on Herbert's first visit to the Rijksmuseum in the Netherlands. Herbert's essay begins, "This is how it happened."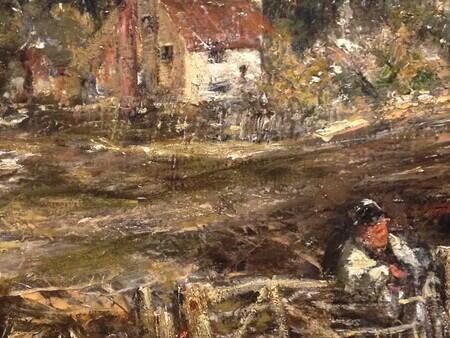 And I am realizing, trying to form this today, that one thing about getting deeply involved with a painting is that it is specific, to each writer and painting, that there are so many different ways.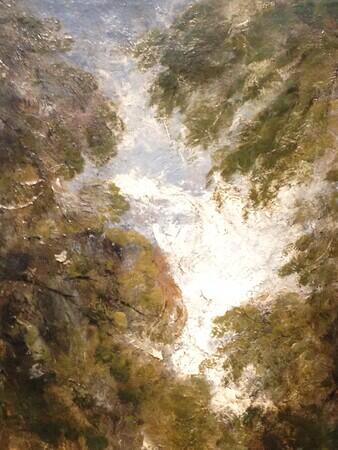 In my case, I was, on Thursday, October 22nd, walking through an almost painfully empty gallery full of brilliant large Manets and a variety of landscape paintings, and there was one I didn't like, which I thought might be by Théodore Rousseau, whose impasto always irritates me. It was extremely large. I checked the label anyway, and was amazed that it was a Constable. I was amazed not because I had looked at it and thought about it, but because the large Constables are so rare, and I am devoted to them, and there couldn't be one in Chicago that I hadn't looked for.
It was, though.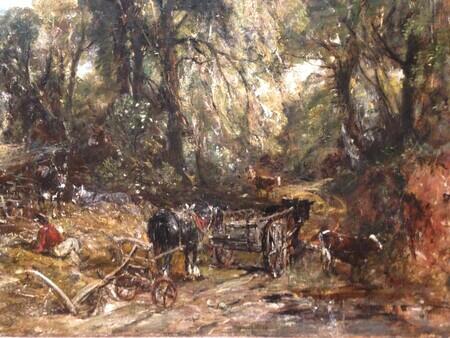 Even with this readjustment in my thinking, the painting seemed too rough to me. I couldn't get oriented, there were a lot of thumps and whacks of color, too much of some kind of taupe everywhere.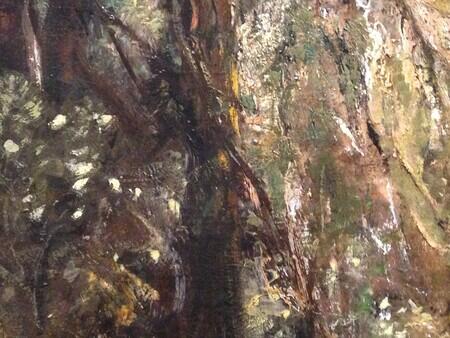 And then, I was in love.